Missing Middle Housing Seminar - SOLD OUT!
A full-day seminar on walkable, urban living in Fort Worth
11/10 ANNOUNCEMENT:
THIS EVENT IS SOLD OUT.
Near Southside, Inc. presents the second event in their development seminar series generously sponsored by LegacyTexas, this time in partnership with the Fort Worth Community Design Center, the Midwest Section of TxAPA, and ULI North Texas.
Thank you to our generous sponsor partners:
Join us for a day-long discussion on infill development of small-scale, high-quality residential projects that fall on the spectrum between single-family neighborhoods and large apartment complexes. Featuring a keynote presentation by Dan Parolek from Opticos Design (California) introducing Missing Middle Housing and exploring how it responds to the widespread demand for walkable living and shifting household demographics.
When:
Thursday, November 16
8:00 am – 6:00 pm
Where:
BRIK Event Venue
501 S. Calhoun St.
Registration:
$75 includes all sessions, continental breakfast, and lunch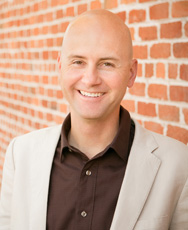 Keynote Speaker: Dan Parolek, Opticos Design
Dan Parolek is a nationally recognized thought leader in architecture, design, and urban planning, specifically in terms of creating livable, sustainable communities and buildings that reinforce them. Since establishing himself early in his career as an expert in these fields, he has won national competitions and awards for his work and is often asked to contribute to publications and resources. Over the years, he has become one of the leading practitioners of Form-Based Coding and regularly teaches workshops on New Urbanism and Smart Growth, Missing Middle Housing, Coding, and Urban Living.
Agenda
8:00 am Registration Opens
8:30 am Remarks from Presenting Organizations
9:00 am Keynote by Dan Parolek, Opticos Design
9:45 am Break
10:00 am Panel Discussion: Design and Development of Missing Middle Housing
Christian Chernock, Developer, Bishop Arts District
Graham Black, Developer, Seattle
Dan Parolek, Opticos Design, moderator
10:40 am Break
10:50 am Panel Discussion: Context and Community
Margaret DeMoss, DeMoss Construction and Civic Leader, Fort Worth
Donna VanNess, Tarrant County Housing Partnership
Brad Lonberger, Gateway Planning Group
Jim Johnson, Landmark Renewal and Berry Street Initiative, moderator
11:30 am Lunch and Presentation by Fernando Costa, City of Fort Worth
Proven progress, lessons learned, and the work remaining along our way to walkable urbanism and housing choice in Fort Worth from 2000-2020
1:00 pm On-Site Explorations in Near Southside, TCU/Paschal/Berry, Linwood/Arlington Heights.
Bus transportation provided.
4:30 pm Happy Hour and Design Challenge
Shipping & Receiving
201 S. Calhoun St.
Learn more about Missing Middle Housing: