South Main Street Reconstruction
In the second half of 2017, an exciting day arrived for the businesses and residents of South Main Village. The street reconstruction project extending from Vickery Boulevard to Magnolia Avenue finally reached its conclusion, creating a showcase setting for continued revitalization.
The 0.9-mile project reconfigured South Main as a complete street designed for pedestrians, cyclists, and all other users, with a new concrete roadway, wider sidewalks lined with trees and historic lampposts, new underground utilities, protected parallel parking for adjacent businesses, dedicated bike lanes, and distinctive sidewalk sculptures by renowned artist Benito Huerta.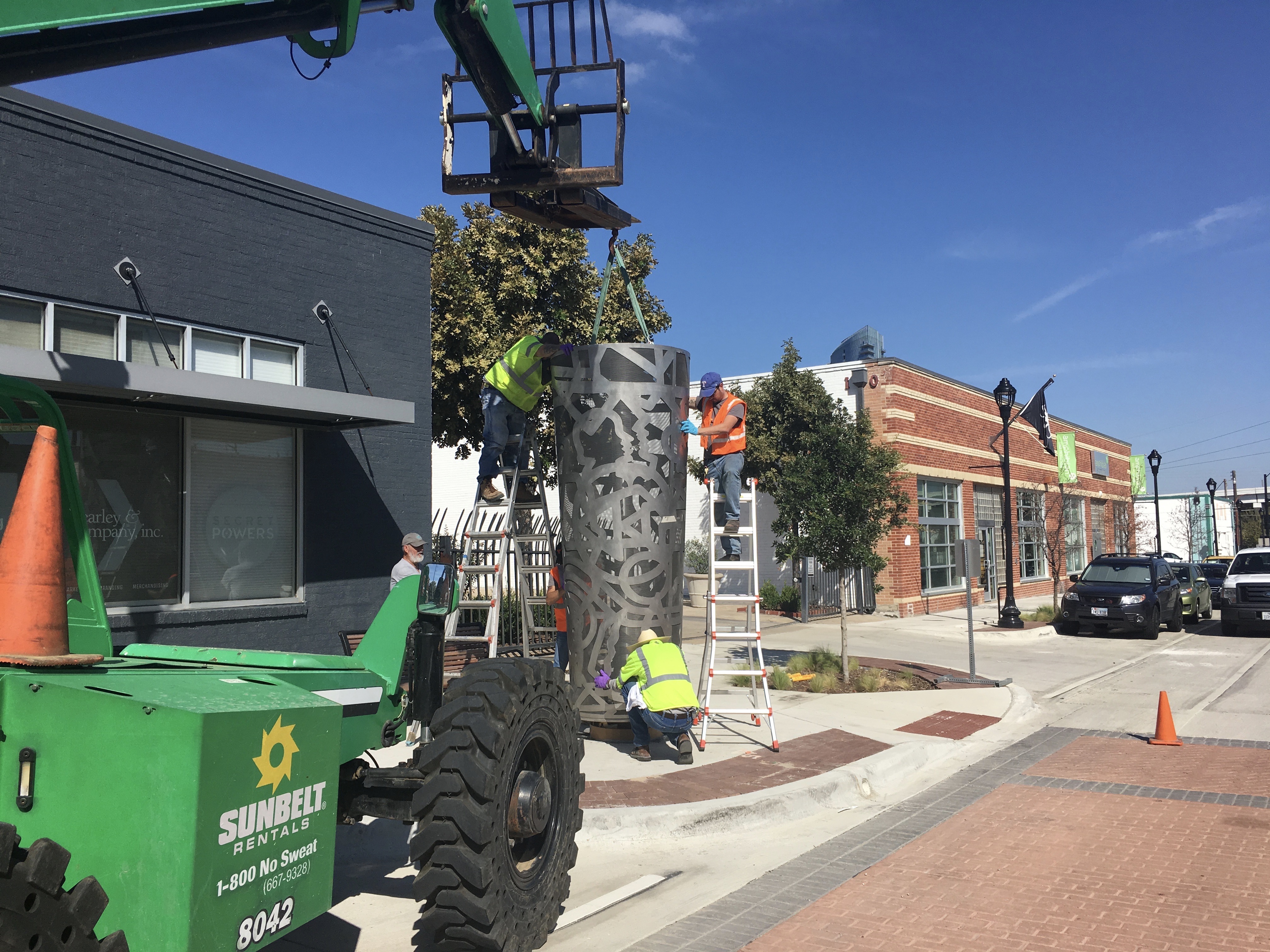 The new South Main will complement an exciting set of redevelopment projects already being built, with many more on the drawing board. The $8.6 million project is the result of work by community-minded businesses and property owners over the last decade to revitalize South Main.
The project was implemented by Near Southside, Inc., the City of Fort Worth, Tarrant County, the North Central Texas Council of Governments, Dunaway Associates, and JLB Contracting.