Medical District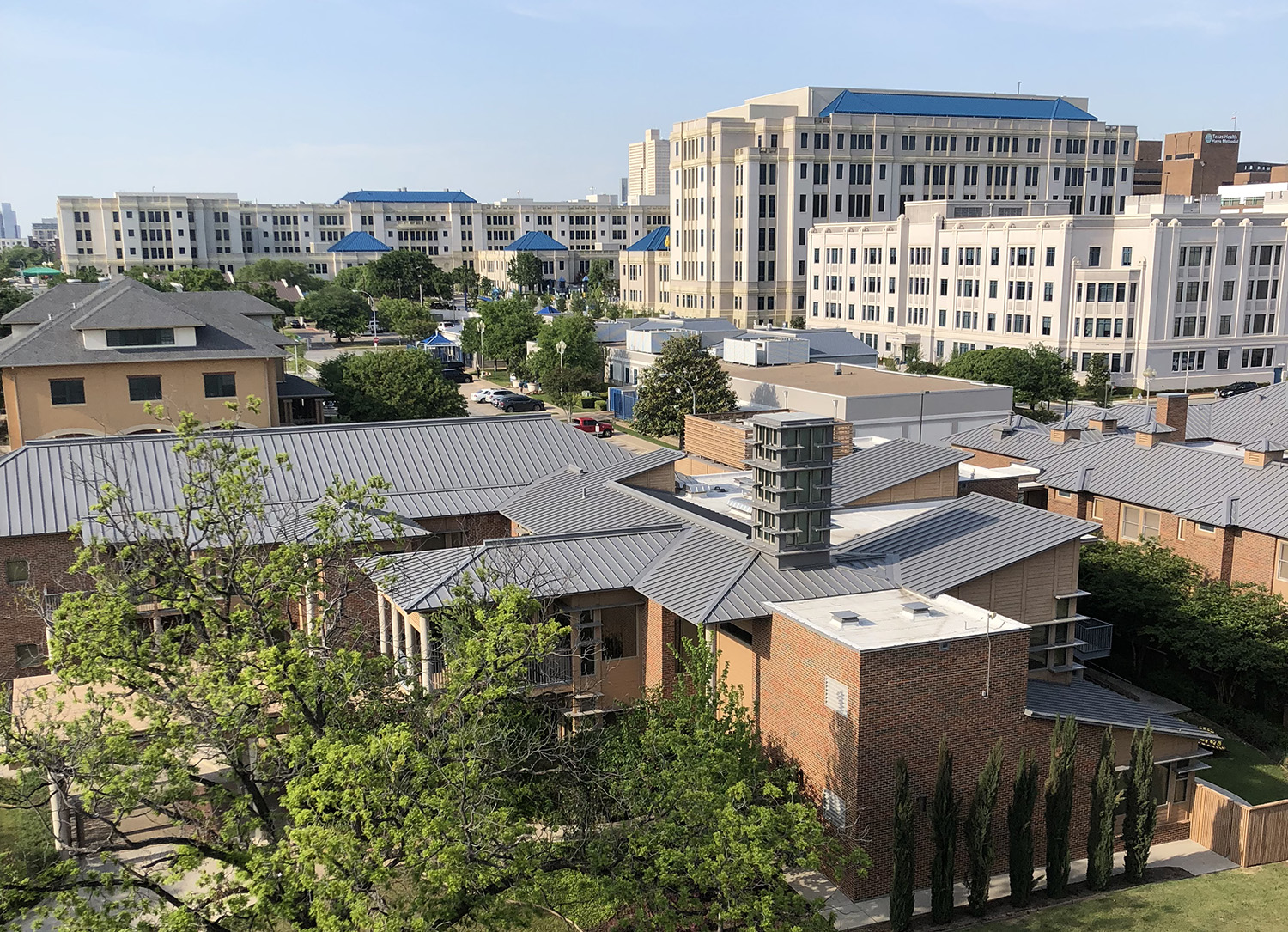 For many in Fort Worth, the Near Southside is most well known for its world class Medical District, home to Tarrant County's major hospitals, as well as dozens of independent medical clinics. In 2017, the City of Fort Worth unveiled its new strategic plan for economic development efforts, and one of the plan's four primary goals was to establish a Near Southside Medical Innovation District to help attract more business to the area and help position the Near Southside as the "most livable medical district in the US." Health science institutions have been essential partners in the area's revitalization, but their impacts extend far beyond the neighborhood. A 2014 University of North Texas study of the district's healthcare facilities documented a $4.2 billion annual economic impact in Fort Worth, and $5.5 billion in Tarrant County. These same providers have also accounted for nearly 39,000 jobs.
Baylor Scott & White All Saints Medical Center
Baylor Scott & White All Saints Medical Center, founded in 1906, offers a broad range of medical services, including cardiology, transplantation, neurosciences, oncology and women's services. Major construction has transformed the campus, located at the western edge of the Near Southside, and expansion continues. A new 36,300 square foot Emergency Department facility along Mistletoe Boulevard opened in 2017 and includes two trauma treatment rooms, 32 treatment rooms, 4 triage rooms and an extensive imaging center. The new ED follows a surgical hospital completed in 2014 on Park Place Avenue, the $85 million Paul and Judy Andrews Women's Hospital, a new Islet Cell Transplantation Laboratory and a five-story, 120,000 sq. ft. medical
office building at Mistletoe Boulevard and 8th Avenue.
Texas Health Harris Methodist
Texas Health Resources Harris Methodist Hospital, founded in 1930, is a full-service medical center offering specialized capabilities, including oncology, trauma, cardiology and women's services. Harris Methodist has had a series of expansions over the years, including the Marion Emergency Care Center, a three-story, 75,000 sq. ft., $57.7 million facility that nearly tripled the footprint of the existing department to increase patient capacity. That expansion followed a $62 million, 150,000 sq. ft. Heart Center with an adjacent Morris Meditation Garden. And in 2018, Texas Health Resources announced what will be the largest construction project in their history: a $300 million expansion to Harris that will feature a nine-story patient bed tower adding 144 patient beds, 15 surgical suites, and new pre- and post-operative services areas.
UT Southwestern's Moncrief Cancer Institute
Monty and Tex Moncrief Medical Center
UT Southwestern has firmly established the sixth major healthcare institution in the Near Southside's Medical District. The Moncrief Cancer Institute is a $22 million project completed at Magnolia and Jennings Avenues in October 2012, establishing a non-profit, community-based cancer prevention and support center serving the social, emotional and physical needs of individuals with cancer and their support network. An affiliate of the UT Southwestern Harold C. Simmons Comprehensive Cancer Center, Moncrief offers a broad range of services provided by social workers, dietitians, nurses, genetic counselors, psychologists and advocates. The Institute includes an event garden and a 100-seat auditorium for public education and physician seminars.
Completed in 2017, the Monty and Tex Moncrief Medical Center is located at the northwest corner of South Main Street and Pennsylvania Avenue. The center expands clinical services in Fort Worth beyond cancer-related treatments, strengthening UTSW's ability to serve residents from Tarrant County and beyond. With three floors totaling 105,000 sq. ft., the facility includes 10 clinics, laboratory services, and an imaging center. The clinic space includes exam and procedure rooms for multiple specialties, including urology, ophthalmology, dermatology, physical medicine and rehabilitation, neurology, upper respiratory and musculoskeletal care.
Cook Children's Health Care System
Cook Children's, founded in 1918, offers top medical minds, advanced technological equipment, leading surgical techniques, rehabilitation facilities, and ancillary services to meet the unique needs of children. In addition to a world-class medical staff, chaplains, teachers, social service coordinators, and translators help patients and families cope with the stress that accompanies a child's hospitalization. Following major hospital expansions in 2012 and 2013, recent additions included a new urgent care facility at 6th Avenue and a five-story administrative office building at 7th Avenue. In 2015-2016, expansions continued within the central campus, as Cook completed the new South Tower and an Emergency Department expansion, bringing another $350 million in new investment and adding 314,000 square feet to their primary Medical Center campus. In 2018, Cook is celebrating their 100th anniversary.
Medical City Fort Worth
Medical City Fort Worth (formerly Plaza Medical Center), established in 1974, offers comprehensive, cutting-edge diagnostic treatment services in a wide range of specialties and subspecialties. Medical City FW is committed to the care and improvement of human life by providing high quality, cost effective healthcare for the community. In recent years, Medical City FW completed a $90 million project that included expansions of the ICU and pharmacy, as well as additional operating rooms. Those improvements transformed the appearance of the campus just west of 8th Avenue. A major expansion currently under construction along 9th Avenue just west of the main hospital will bring a new ED, ICU, future office/clinic space, and a rooftop helipad.
JPS Health Network
JPS Health Network is a 100+ year fixture of the community that relocated to the Near Southside in 1938. The Patient Care Pavilion, constructed in 2008 as a five-story acute care facility with Tarrant County's only Level 1 trauma center, was approximately $90 million in new investment, along with an outpatient care center and a dedicated facility for psychiatric services. In 2009, JPS completed a beautiful park at Allen Avenue and South Main Street, and in 2014 added another large park for public use on the former St. Joseph's site at the campus's northern edge. JPS is currently formulating a bond proposal to fund a major expansion that will improve efficiency and expand the scope of care, as well as a partnership with the new TCU/UNTHSC Medical School. These continued improvements demonstrate the community commitment of Tarrant County's public hospital.