Reimagining our Parking Spaces as Public Space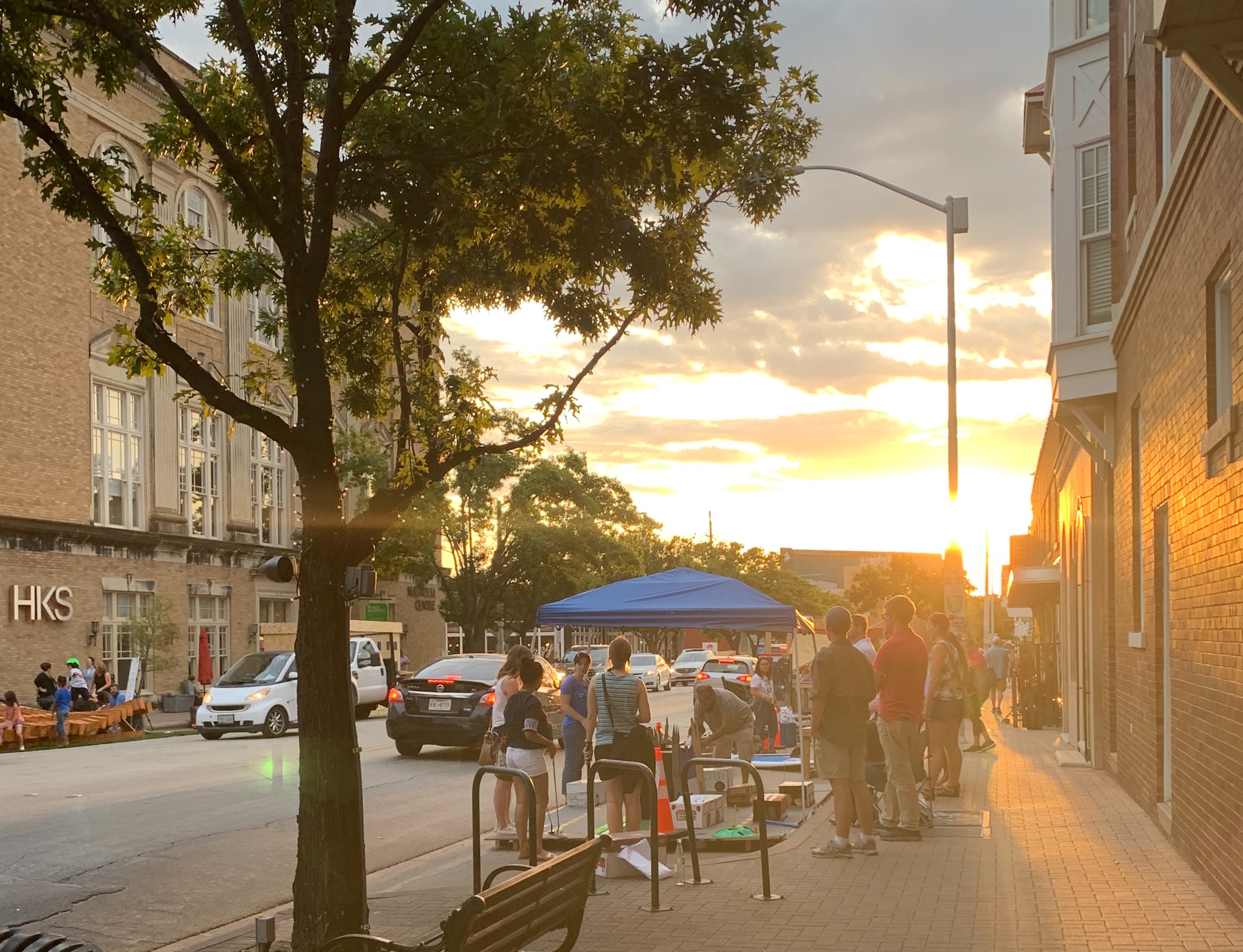 Every year on the third Friday in September, in cities throughout the world, PARK(ing) Day takes place. This is a global one-day effort to temporarily reclaim a handful of on-street parking spaces and repurpose them as parklets or "people spaces" to demonstrate the incredible value of these small urban parcels we currently dedicate solely to holding cars.

CHECK BACK FOR MORE DETAILS SOON

When: Friday, September 16, from 11 am - 8 pm
Where: Several blocks along Magnolia Ave and S. Main Street. Spot locations will be assigned by Near Southside, Inc.
Who: It's free for the public to visit the parklets. All are welcome!
Some information for participating businesses and organizations:
The designs from last year were exceptional, and we are sure you already have ideas cooking for this year. If you do need some inspiration, a quick google search of PARK(ing) Day images will be helpful. The options are endless, you can include games, create a comfortable place to sit, install an urban garden, just to name a few. The most successful parklets encourage activity and interaction. We will have judges selecting the above and beyond designs again this year, and we might even include a scavenger hunt as part of the community participation!
Please remember that the purpose of PARK(ing) Day is to make a statement on the use of public space. This event is not an opportunity to set up a booth to sell items or for company advertisements.
If you have any questions on the event or with registration please email Allison Docker at allison@nearsouthsidefw.org
___________________________
If you would like to stay apprised of any new information, please follow us on Facebook at Near Southside, Fort Worth and sign up for our newsletter by clicking the "GET UPDATES" button in the top right menu of this page.