Reimagining our Parking Spaces as Public Space
We encourage you to make plans for the 2023 PARK(ING) DAY on Friday, September 15.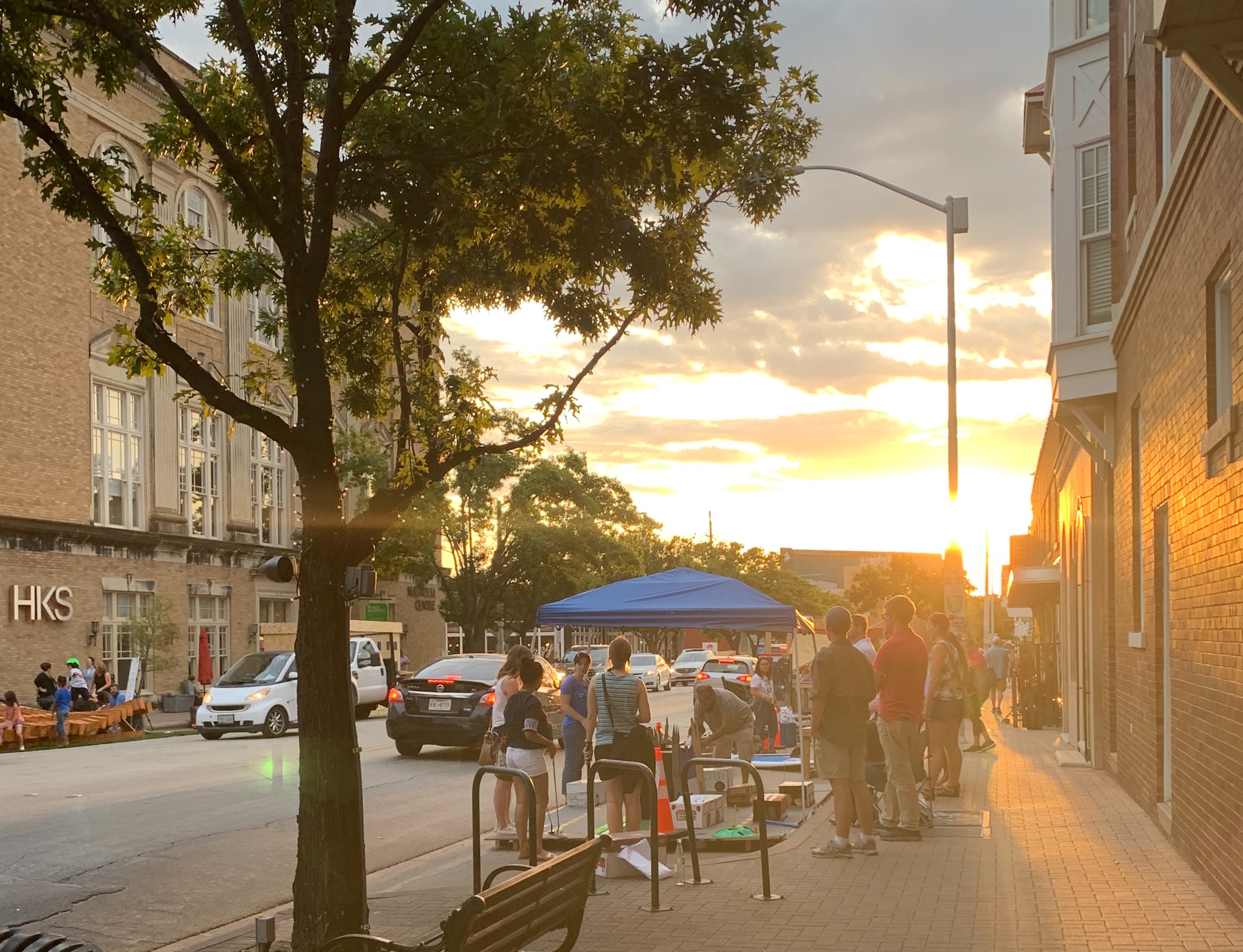 Every year on the third Friday in September, in cities throughout the world, PARK(ing) Day takes place. This is a global one-day effort to temporarily reclaim a handful of on-street parking spaces and repurpose them as parklets or "people spaces" to demonstrate the incredible value of these small urban parcels we currently dedicate solely to holding cars. PARK(ing) Day is a demonstration of tactical urbanism and Fort Worth-based design firms, business owners, and interested residents are encouraged to follow the efforts and guidelines of national PARK(ing) Day efforts to program their nearby streets. Please remember that the purpose of PARK(ing) Day is to make a statement on the use of public space. This event is not an opportunity to set up a booth to sell items or for company advertisements.

Near Southside, Inc. will not be formally organizing a PARK(ing) Day demonstration but instead encourages you to learn more about how you can get involved with your own self-guided contributions at https://www.myparkingday.org
When: Friday, September 15, 2023 in cities across the globe
Who: It's free for the public to visit the parklets. All are welcome!
If you have any questions on the event or with registration please email Megan Henderson at megan@nearsouthsidefw.org
If you would like to stay apprised of any new information, please follow us on Facebook at Near Southside, Fort Worth and sign up for our newsletter by clicking the "GET UPDATES" button in the top right menu of this page.